Darko Fritz
I_AM_STILL_ALIVE.HTML (audio)
audio installation / streaming audio
Continuous
Facade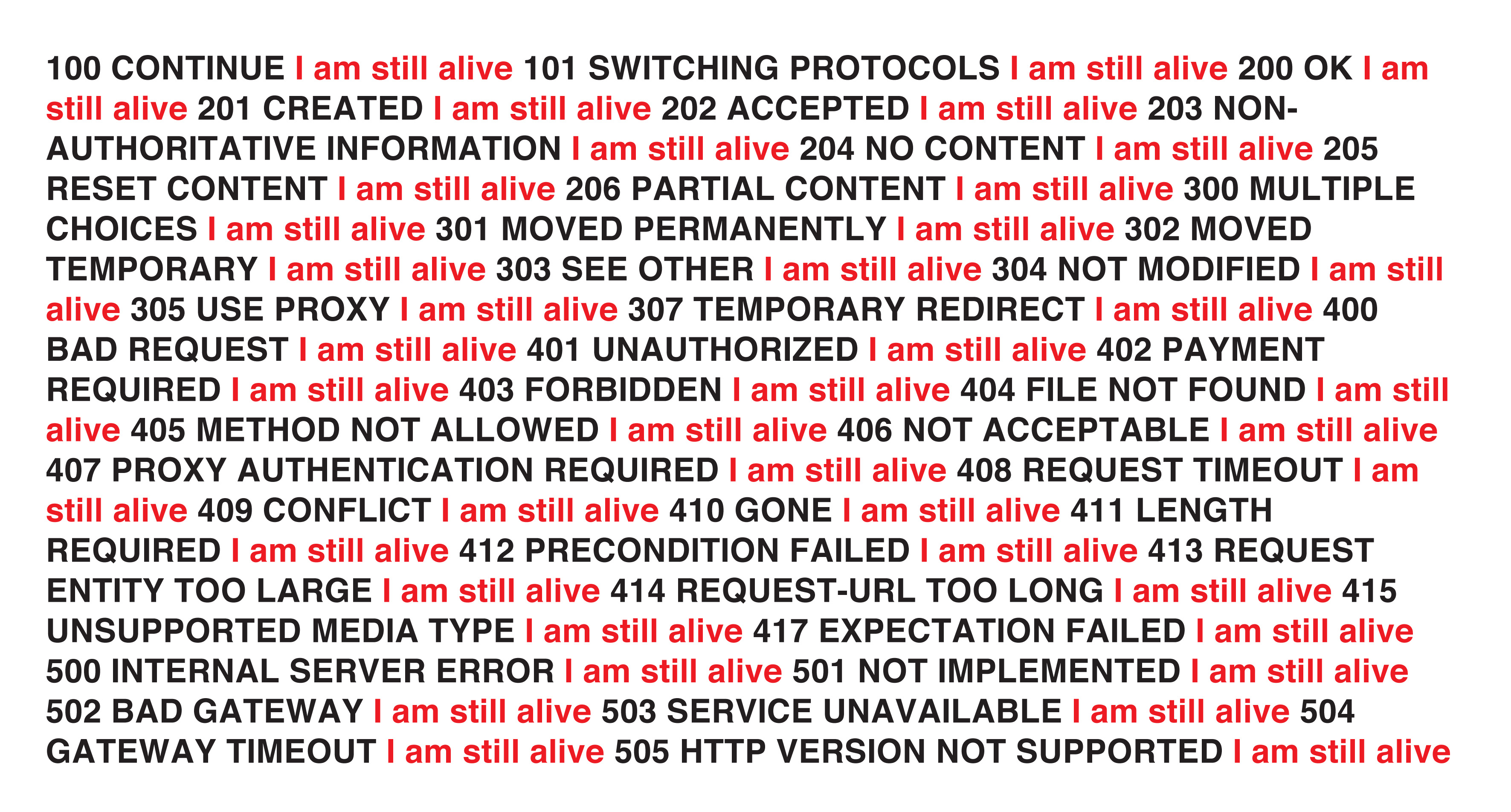 This Work is conceptualized and recorded 2009, and its first public presentation was a radio broadcast at 25th April at 3rd Program of Croatian Radio (editor Evelina Turković). The Work is part of the project Internet Error Messages.
In I_AM_STILL_ALIVE.HTML (audio) a computer synthesized voice (text to speech) reads all HTML internet server error messages, while after each error message is read 'I am still alive'. The Work consists of seven parts, each three minutes long, reading all text and made in different sound production. The sound production allows listening to the spoken words in some cases, but in other cases the sound is at the border to noise, or even becoming an abstract audio signal. I_AM_STILL_ALIVE.HTML (audio), apart of general personal message, consists the reference to artworks by On Kawara from 1970s. 
The Work is making use of multiple possibilities of the chosen audio format, from radio broadcast or internet audio streaming to installation and individual enjoyment of audio. At STWST48x5 STAY UNFINISHED the audio piece I_AM_STILL_ALIVE.HTML (audio) will be presented at the STWST facade.
Darko Fritz - Since the late 1980s, the work of artist, curator and researcher Darko Fritz has revolved around a significant investigation into the use of technology in culture. He studied architecture in Zagreb and visual arts at Rijkakademie van beldende kunsten in Amsterdam. His work bridges over the gap between contemporary art, media art and network culture, taking up topics such as the glitch, error, and surveillance. He uses different media (graphic art, photography, video, internet, etc.). He is a critical observer of technology that changes the society, but he has also worked on a series of projects in which he used untypical media (regulation of tramway traffic or horticultural installations, transgressing the contents from the digital domain). http://darkofritz.net


Image: Darko Fritz, I_AM_STILL_ALIVE.HTML (audio), 2009 - 2010, 21 min. 30 sec. stereo




Documentation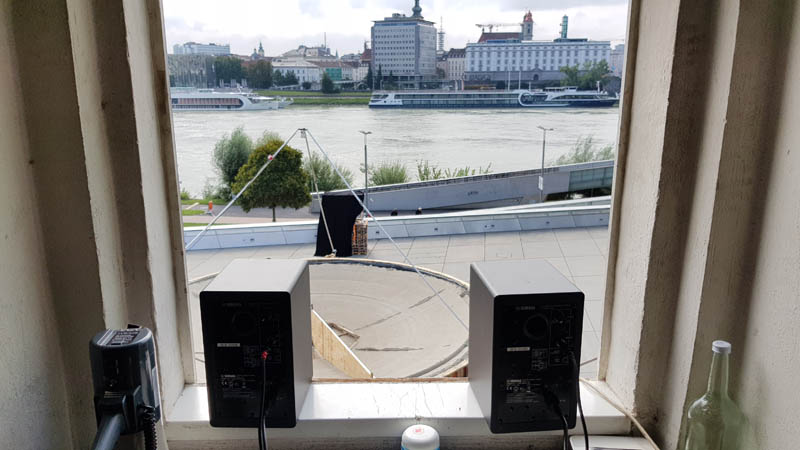 In the video of the house façade project Previous Layers - Sgraffito Alchemia you can hear the sound of I_AM_STILL_ALIVE.HTML (audio) in the scenes when STWST outside façade can be seen: