Messengers from the Raumerweiterungshalle collective
~t~r~a~n~s~m~i~s~s~i~o~n~t~o~a~l~l~t~h~i~n~g~s~
Performance
Saturday, 16:30-17:30
Maindeck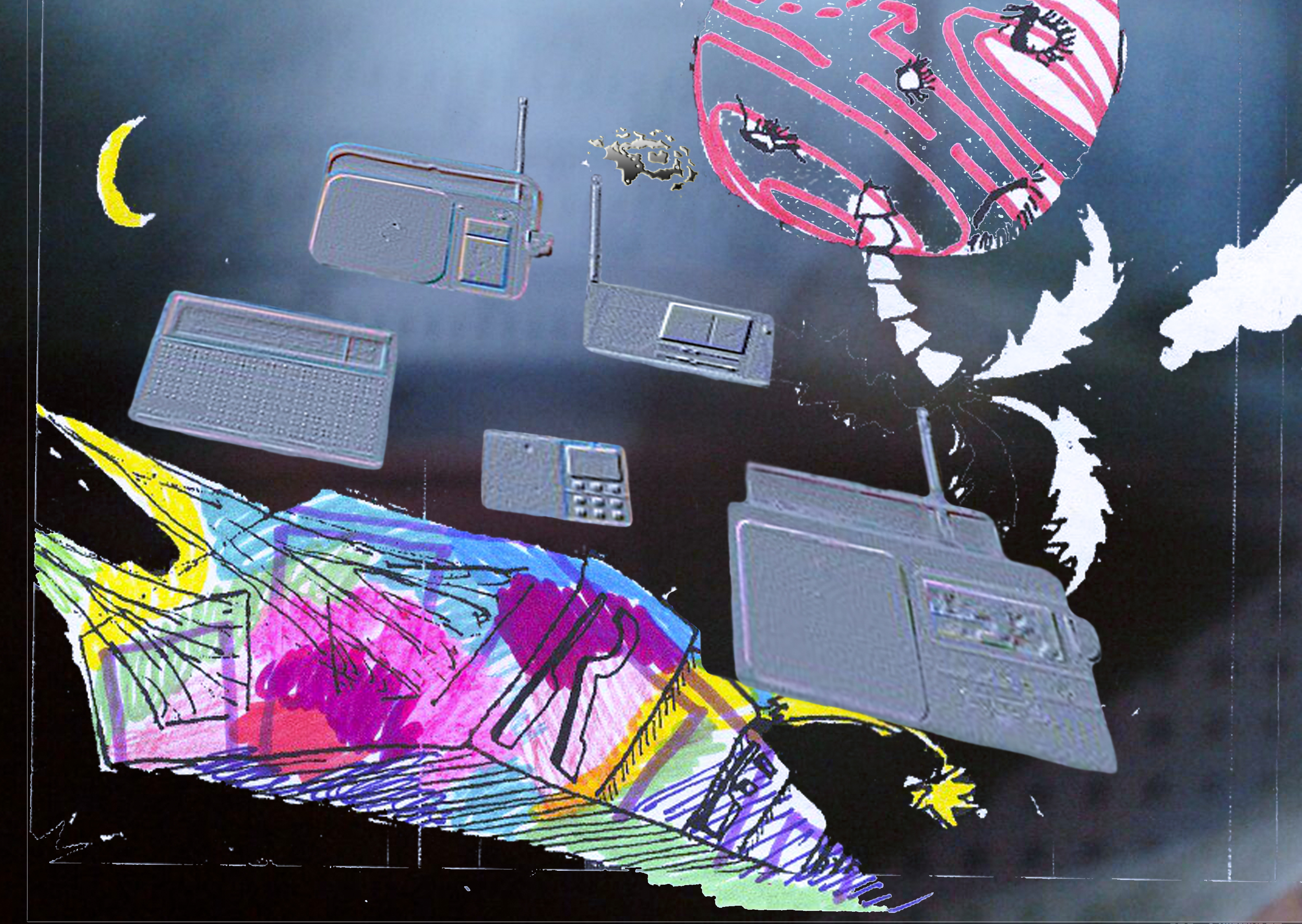 With the setup of a FM radio antenna, sonic waves are transmitted to a radio network, which act as a spatial amplifier. In a range of a few dozen meters the sound can be received by decentralised devices. These devices can themselves act as sound generators when put in relation and touched in certain ways, they turn into theremins. In the performance sounds are made and broadcast from a stranger set of family values, sending the made up division of all things into Life and Non-Life wavering.
The nuclear family is dead, yet fetishised as crucial part of a successful life. We recognise the contradiction and proclaim: it is not your fault or failure if you are unable to live it. Three messengers from the Raumerweiterungshalle collective make waves towards other, queerer propositions for building senses of home, that do not rely on the binary of a fixed inside and outside. They collaborate with a variety of biological, industrial, diy-electronic, as well as geological existences, and invite all things to listen in.
The Raumerweiterungshalle (spatial-extension-container) of the non-profit association Selbstuniversität e.V., is a transfeminist project and creative events space(ship) in Berlin. The space and programming reflects a DIY spirit and relies on different ways of thinking about and doing art and knowledge in order to challenge hierarchies of race, class, and gender and create a space for exchange and mutual growth. Beside this, its collective also makes the space available for political groups to put on fundraising and info events.
The messengers from the Raumerweiterungshalle collective are Intergalactic Secret Agent, HanTsé, Ernest Newboy, FilterQueen and Pitchwitch ft the Andi Projekt.


http://raumerweiterungshalle.net/
https://www.instagram.com/raumerweiterungshalle/




Image: Raumerweiterungshalle




Documentation