QUASIKUNST / Tanja Brandmayr
THE UNFINISHED LANGUAGE
Text
Place and time: tba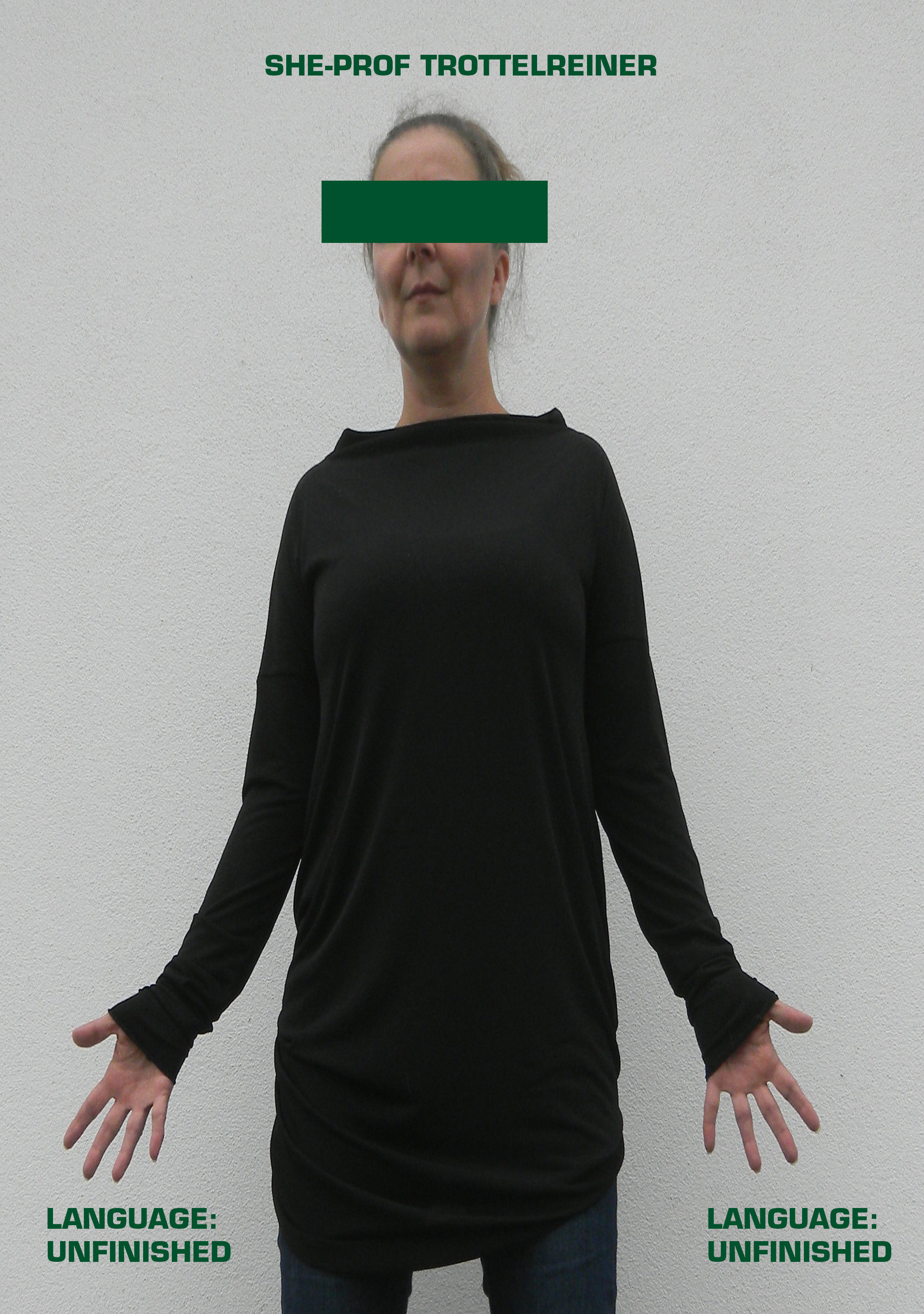 Broken STWST-linguists work with an unready writing bot. Fed in text editing, the bot review in advance, the medium language or also: language far away. THE QUASI BOT AND THE UNFINISHED LANGUAGE: "In the beginning was the word. But the word no longer has any power". We are writing into a future.


This work is part of Quasikunst.


Tanja Brandmayr (AT) has been working for many years and in different contexts between text, staging and art. Art and context research Quasikunst in cooperation with STWST. Also editor and author for art and culture magazines. Lives in Linz/Austria. http://quasikunst.stwst.at, http://brandjung.servus.at
The writing bot was set up by Gottfried Gaisbauer/servus.at. The bot was fed with 10 million characters from the media Versorgerin and Referentin and deliberately kept unfinished.




Image: She-Prof Trottelreiner, Done
Foto: Sandrik


Documentation


Text reflection about "The Unfinished Language" and "Deep Drilling for Contracts": Sprache im Antiquasimodus. (Only german version so far).