Martin Howse and Patching Sound Artists
PLAYBACK THE FUTURE I
After Friday Night = Saturday Morning
5:30 -6:28 (58min)
STWST Club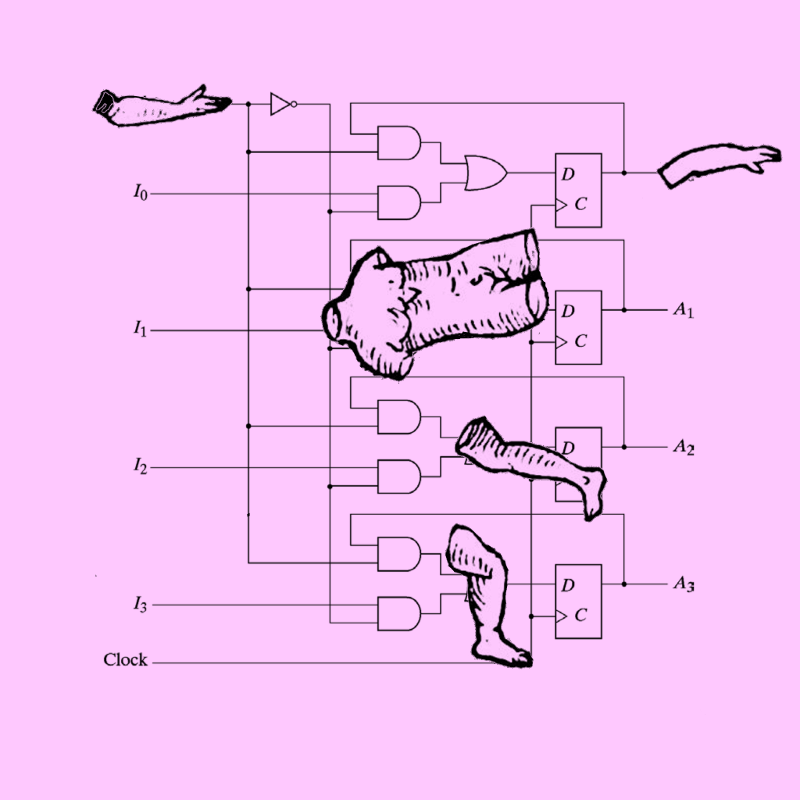 RE:TALK patching led by Martin Howse intervene and re-version every TALK session in this friday night before.
Last orders and with only fifty eight minutes to go before sunrise, before all the future versions and patches are stowed, stashed, unsniffed, and enclosed for all possible futures, we play back the stoney tapes of future palate depositions, intrusions, compressions, degradations, and gradings of lightly spoken lithic entropy.
With some urgency, we rifle through all of the late summer evening's signs and codes towards a future dream divination, a sleepy incubation in near darkness to uncover those hidden things for tomorrow. Of a dream of thirteen moons, thirteen years ahead, the previous Thames walk. A thankful code graveyard. The repository is symbolically drained.
"Maybe I didn't dream it at all. Maybe I only heard it or read it somewhere. It doesn't matter."


The re-patchers will be: Stephanie Rothenberg, Constanza Pina, Heath Bunting, Marian Weger, Christoph Ressi and Winfried Ritsch.


PLAYBACK THE FUTURE I ends with 6:28 sunrise, we walk out to take breakfast by the DANUBE
Martin Howse is occupied with an investigation of the links between the earth (geophysical phenomena), software and the human psyche (psychogeophysics) through the construction of experimental situations (performance, laboratories, walks, and workshops), material art works and texts. He is equally the creator of the skin-driven audio divination noise module, The Dark Interpreter, and the ERD modular synthesizer series. http://1010.co.uk